MISSION

ABILENE
Come as you are. . . Leave different.
Our worship is free, exciting and non-traditional. We are a multi-denominational congregation with members from all social, economic, ethnic, educational and religious backgrounds. Our congregation is a body of Christ for individuals who desire freedom in worship no matter where they are in their spiritual walk. No one is too far from the reach of God's grace. PLEASE PARDON INCOMPLETE PAGES.
Our website is still under construction. You may donate by going to the Donate Page and giving through the Paypal Donate button.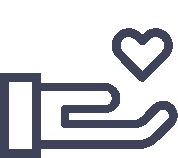 "Whoever is generous to the poor lends to the lord, and he will repay him for his deed."